Qi (pronounced "chee") charging is a wireless standard using inductor coils to punt power over a limited distance. We're taking a look at the Qi Receiver part of the system. Generally used in cell phones I'm examining them this Component Monday for a (very low power) battery charge circuit.
I purchased in two different parts from an Asian distributor. First we have a Samsung replacement part for a just-going-out model Galaxy phone. Second there's a all-in-one processing board that outputs 5v and a bare copper coil.
Neither of these parts were well defined in their sale listings. And that leads us to a problem. I'll have to figure out from the circuitry and through practical testing how they work!
Our Samsung part appears to be a bare coil. Peeling off a plastic/metal surface reveals a flexible PCB with a traced receiver coil. And I don't see any electronics on the assembly.
Which means our first part, the Samsung, is simply an induction coil without any additional circuitry. My hopes of getting high-end power regulators on the cheap from suruplus EOL Samsung replacement parts have been dashed.
But those still aren't a total waste. Because the Samsung Galaxy replacement coils are far more refined than the bare copper wire Qi receiver coil they should still make a good addition to the assembly.
Once I cracked open the generic Qi receiver it seems to do the job it's advertised to. When you supply a Qi charger to the coil it puts out a reasonable 5v.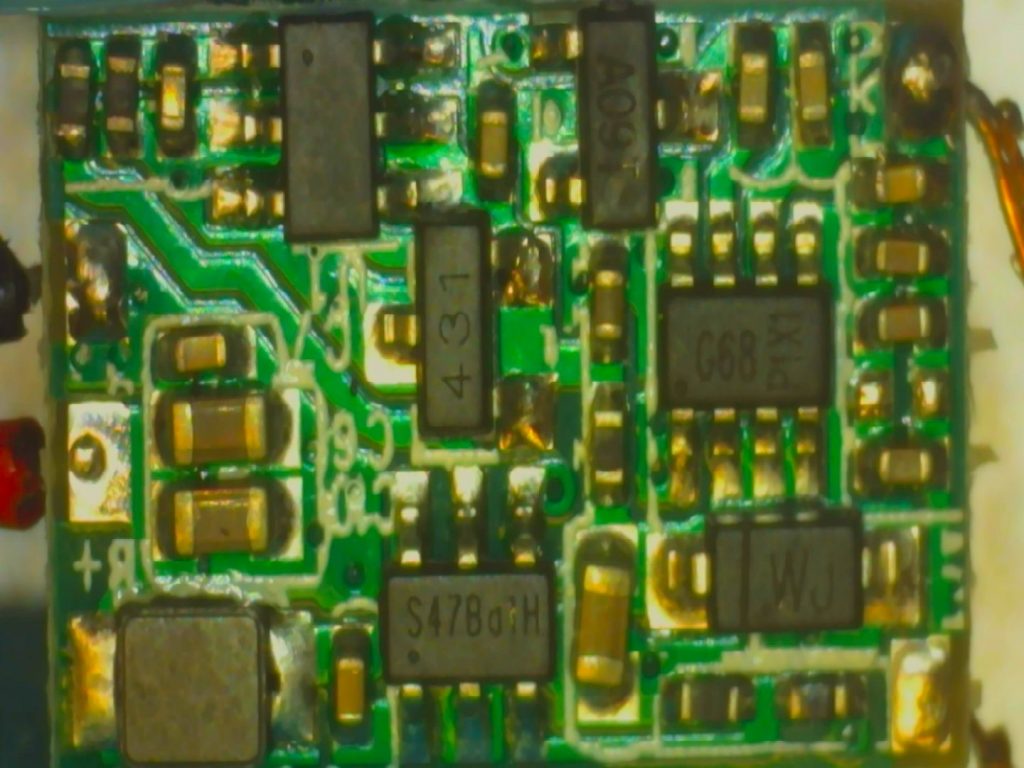 Lingering Qi-uestions on the Receiver
Although a few lingering questions remain. First I'd like to know if that circuit will overheat if the range is long and the connection is tenuous. Second it'd be good to understand better what that circuit is doing. Third I'll have to pull it up and see if those transitory spikes were just ghosts or if it's very briefly blipping a high voltage down the line.
From the number of ICs contained on it there seems to be quite a bit going on. And it is very compact for the amount of chips it contains.