Last week I was attempting use the Craftsman bench press to center drill Titanium bolts with HSS drill bits.
As you can see I was successful at drilling and an utter failure at drilling straight. In hindsight assuming that the table was square enough because it had been bolted and pinned in place was a mistake.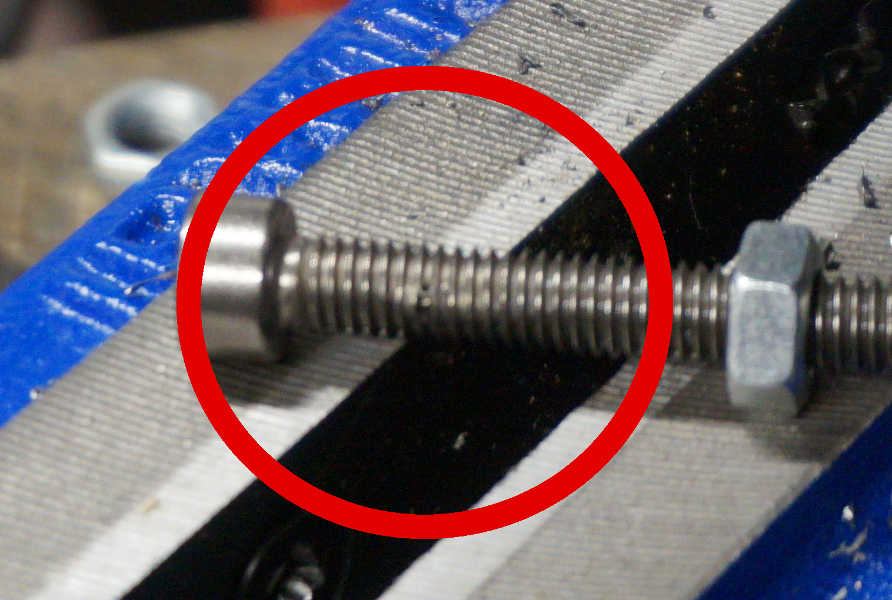 In the video I start out trying to square my drill press using a rafter square and a 1/2 inch round bar stock. And it doesn't go well.
I then decided to use the tools I had sitting on my bench. And they are, I think, pretty easy to acquire in North America. If you need metric versions let me know and I'll tweek the design a tad.
So with 3D modeling software in hand I've created a quick and easy 3D printed drill press squaring tool. Whether or not that solves the problems with the drill press will be another story (and video).
But it works! I think. The little squaring tool using a cheap Chinese digital dial gauge and 1/2″ round bar stock piece cut to size seems to be effective.
We'll see how effective it is as soon as 2mm drill again meets metal.
You can find the drill press square tool up on Thingiverse. Or if you prefer (as I do) GitHub. Soon I should be able to embed the repository files here directly.
On Thingiverse the Sketchup source files are available along with a short BOM and specifications.